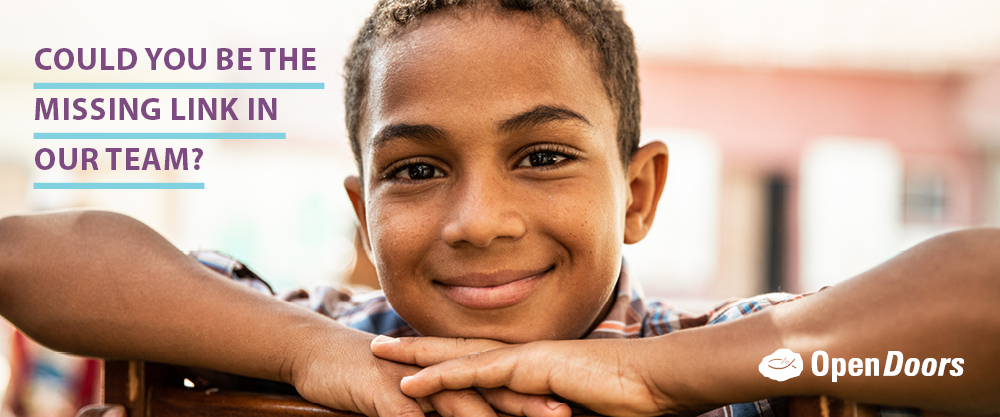 Regional Project Information Lead
The following position is currently available
Role Title: Regional Project Information Lead
Work Environment: Open Doors consists of full and part-time staff in South, East and West Africa, as well as the Netherlands. The staff engage in activities to support the persecuted Church in Sub Sahara Africa (SSA). Through our activities, we aim to strengthen the local capacity of the Persecuted Church and work with the local Church as our partner.
Location and travelling: This role can be based in Johannesburg Head Office or one of the sub-regional offices in operational countries in Africa. All applicants should be able to travel to countries across the region without any restrictions, as required by the needs of the role.
Purpose of the Role: To ensure that all program and project information, such as quarterly activity reports (QAR), bi-annual, and annual reports, LTS data, Compliance reports, as well as planned changes (such as over-and-above or special projects, budget re-allocations or re-prioritized activities), are submitted to ODI Project Information on time and in required quality.
Time Commitment: A full-time position (40 hours per week)
Key Qualifications
(Personality, Character, Calling, Culture)
Committed to Jesus Christ with a calling to serve the Persecuted Church;
Servant attitude with focus on cooperation;
Attention to detail and focus on quality;
Willing to support staff.
Key Skills and Experiences
University qualification relating to project management, communications or related fields;
Excellent analytical, technical & problem-solving skills;
Good project management knowledge and technical expertise;
Ability to manage multi-cultural team and keep them accountable to agreements/results;
Good planning, organizing and documenting skills;
Structured, organized and effective in delivering work on time;
Cross culturally sensitive and able to build relationships in different cultures;
Fluency in English; speaking and writing;
Strong knowledge in processing and use of data for decision making;
Good networking and relationship building skills.
Key Responsibilities
1. Ensure that all program reporting deliverables are timely delivered in compliance with regional and global standards:
Ensure that quarterly reports, bi-annual reports, compliance reports and annual reports are timely delivered by field team;
Review reports (content quality and security), quarterly, bi-annual reports, compliance reports and annual reports to ensure compliance with regional and global quality standards;
Ensure that program and project reports align with ODI development requirements for granting opportunities;
Review and develop relevant and contextualized reporting templates for fields staff;
Coordinate and double check accuracy of beneficiary reporting (as per ODI activity labelling manual), narrative, as well as making sure project information aligns with financial data of QARs;
Ensure that a summarised version of beneficiary data is captured into FIMS to generate LTS data;
Ensure that the FIMS generated LTS data reports (on country level) is submitted to ODI in good time;
Coordinate and compare annual LTS data, related to ODI Annual Impact Overview reporting requirements.
2. Coordinate and lead compliance reporting process for granting opportunities:
Coordinate history and current availability of compliance reportable programs during planning and budgeting process;
Negotiate the compilation of compliance proposals & reporting, as required by Development, by collaborating with ODI Reporting;
Draft proposals from existing information, such as CPOs, CSO's, audited budget files and country dossiers;
Provide a report to the Program Quality Assurance team regarding progress of reporting alignment to standards and bottlenecks for resolution and enhancement.
3. Tracking, organizing and documentation of reporting deliverables:
Document field submitted and reviewed reports in the centralized shared space;
Ensure that reporting documents (input and output) are disseminated timely and properly for relevant stakeholders;
Ensure that relevant stakeholders can access the reporting deliverables at the right time.
Appointment process and how to apply:
Please apply for this position by submitting your CV and one A4 page that briefly outlines what you bring to this role and how God has prepared you. We also would like to receive references from your previous employer(s) and local church. Please ensure that your application reach us at [email protected] no later than 10 July 2022.
Further information can be obtained from the abovementioned email address.