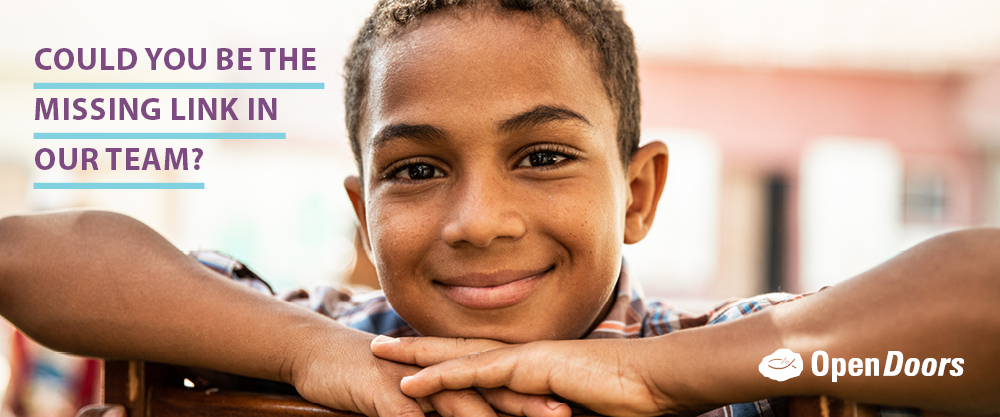 Regional Public Relations Coordinator
The following position is currently available
Role Title: Regional Public Relations Coordinator
Work Environment: Open Doors Field Operations consists of full and part time staff in South, East and West Africa, as well as the Netherlands. The staff engage in activities to support the persecuted Church in Sub Sahara Africa (SSA). Through our activities we aim to strengthen the local capacity of the Persecuted Church and work with the local Church as our partner.
Location: This role will be based in Johannesburg, South Africa. All applicants should be able to travel to countries across the region without any restrictions, as required by the needs of the role.
Purpose of the Role: As part of a mainly virtual team providing External Engagement resources to organizational stakeholders, your task is to oversee the delivery of Public Relations resources and so participate in the accomplishment of the broader External Engagement Strategy. Your main role is to oversee safe and secure connection of organizational stakeholders, supporters and news media with the persecuted Church in Sub Sahara Africa and our operational teams, and so enhance our credibility and authoritative voice.
Time Commitment: A full-time position (40 hours per week)
Key Responsibilities
Presence Ministry
Coordination of annual planning of Travel to our region;
Coordinating trip routines like program design, preparation of relevant documents, risk assessments, briefing of field team, travelers and/or Development reps, debriefing, feedback, and learning.
Overseeing logistics: visa applications, booking, etc.
Overseeing post travel content approvals
Speaker engagement (In person and online)
Act as first contact and oversee the process of offering staff and non-staff speakers for online and in-person speaking engagements (identifying speakers, receiving requests, liaising with field stakeholders, communicating decisions), and ensure it supports the planned content cycle. With speakers we mean those who can address:
Media: Secular and Christian

Advocacy: politicians, influencers
Supporters: mass communications online and in-person events (sometimes combined)
Strategic relations: church leaders, major donors, etc. (often confidential briefings or private meetings)

Design and/or maintain workflows to ensure that speaking engagements happen safely and securely (platform design, risk assessments, speaker briefing)
Provide content support (advise on focus, provide relevant PPT support, including relevant audio-visuals)
Train & coach speakers in dealing with the different audiences they would face (focus, etiquette/protocols).
Oversee Logistics: visa applications, bookings, etc.
Identify and train staff and non-staff spokespeople to be available to support rapid response and real-time content cycles
Design and maintain workflow and platform for safe interaction with international media
Key Skills and Experiences
Committed Christian with a passion for serving the Persecuted Church;
Bachelor's degree in Communications with special focus on journalism, public relations, or marketing.
Proven ability and experience in engaging news media.
Proven ability to think both creatively and strategically.
Proven written and verbal communications skills.
Ability to think creatively and strategically
Deadline-oriented, inquisitive, with great follow-up and reporting skills, and attention to detail
Multi-tasker not easily frustrated by short notice changes
Ability to think both creatively and strategically, and troubleshoot with optimism and urgency.
Key Qualities
Committed Christian with passion to serve the Church;
Ability to keep strict confidentiality;
High level Professionalism;
Cross-culturally sensitive and knows how to build relationships in different cultures;
Able to manage own workload, prioritise and respond well under pressure.
How to apply?
Please apply for this position by submitting your CV and one A4 page that briefly outlines what you bring to this role and how God has prepared you. We also would like to receive references from your previous employer(s) and local church. Please ensure that your application reach us at [email protected] no later than 19 September 2022.
Further information can be obtained from the abovementioned email address.