'People are so hungry for the Word'
You're sharing the Gospel with mistreated migrants in the Arabian Peninsula… As the heartland of Islam, the Arabian Peninsula is inhospitable to Christians. Restrictions make it difficult to distribute Bibles. Yet with your help, migrant workers are still hearing the Gospel, and immigrant and underground churches are growing.
 Judah* is a Bible distributor in the region who's supported by you and Open Doors. He shares how God's Word is distributed in the Arabian Peninsula – and how new ways to share it are leading many in the Arab world to become more receptive to the Gospel.
"The Word of God is eaten here. People are so hungry for the Word that it just finds its way to them," says Judah.
The Arabian Peninsula employs millions of Asian migrant workers – office and household staff, labourers and nannies. They all face poor treatment. But the worst is directed at Christian migrant workers, due to their employers' perceived Islamic superiority.
Migrant workers, especially migrant domestic workers, are vulnerable to physical and sexual abuse. While overall, many migrant workers frequently go unpaid for months for their labour, stifling their ability to support their families back home.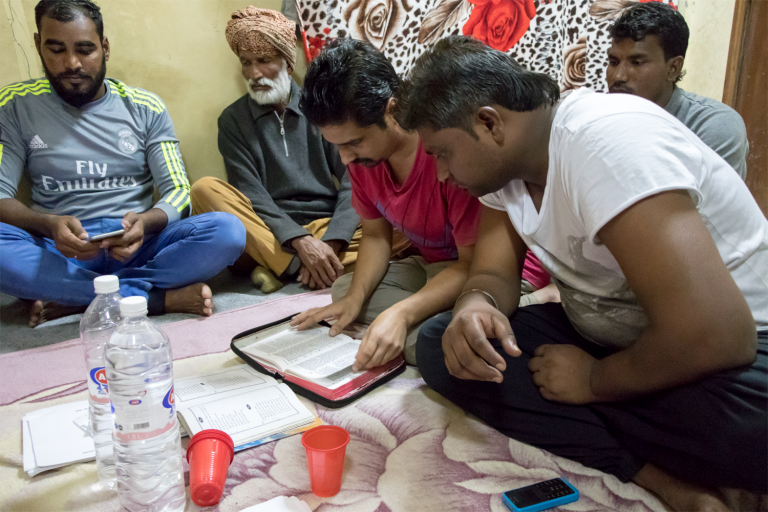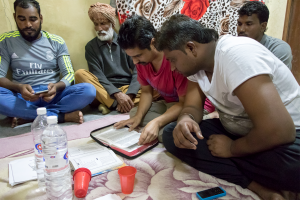 Yet, amidst these circumstances, migrant workers in the Arabian Peninsula are finding Jesus. In Saudi Arabia alone, several secret church leaders have reported that 80% of their church members came to Christ while working in that country.
These new Christians need a Bible in their own language. But sadly, says Judah, "Many labourers from Asian countries are illiterate, so reading a Bible is very hard for them."
Thankfully, your gifts and prayers have helped provide a solution to this challenge: audio Bibles in different languages on micro SD cards.
Judah explains, "They simply insert a chip into their phone and listen to the Gospel. Some of them heard the Gospel in their mother tongue for the first time while working in this restricted country."
You also helped sponsor 5 000 New Testaments that were distributed during Christmas celebrations to migrant workers who are often exploited in hard labour.
Judah says Open Doors is the only organisation supporting him in projects like these.
"If it weren't for [you], we couldn't have distributed these Bibles. You're really standing beside us in supporting the Church here," he says.
Thank you for helping change the lives of many migrant workers, by giving them hope in the grimmest circumstances.
*Name changed and representative images used for security reasons.