A Muslim hears Jesus say, 'Follow Me' – and now you're helping him stay strong
Farah's story is remarkable because even though he grew up in a Muslim home in Africa, this believer of Somali descent has loved Jesus from a very young age.
"When I was eight, I heard a voice that I couldn't recognise telling me to follow Him. After that, I had a longing to know more about Jesus," says Farah.
That's when Farah started visiting his Christian neighbours. When his parents found out, they warned these Christians not to allow Farah into their home, but he'd still sneak out to see them. "My family said, 'He has been caught by the evil called Christianity.'"
When he was 13, Farah was expelled from school for preaching to his friends. And when his parents found out that he'd become a Christian, they persecuted him. Then, at age 17, he was imprisoned for six months for preaching the Gospel – and his father wanted to kill him.
Farah later married a woman "who was convinced to follow my faith. We used to pray together and had good fellowship with one another and our children. She was very committed to Christ."
Eventually, the persecution worsened, so Farah was forced into hiding, leaving his family behind. After four months, he was able to return to them, but the separation had been hard on his wife and children who suffered terribly in his absence.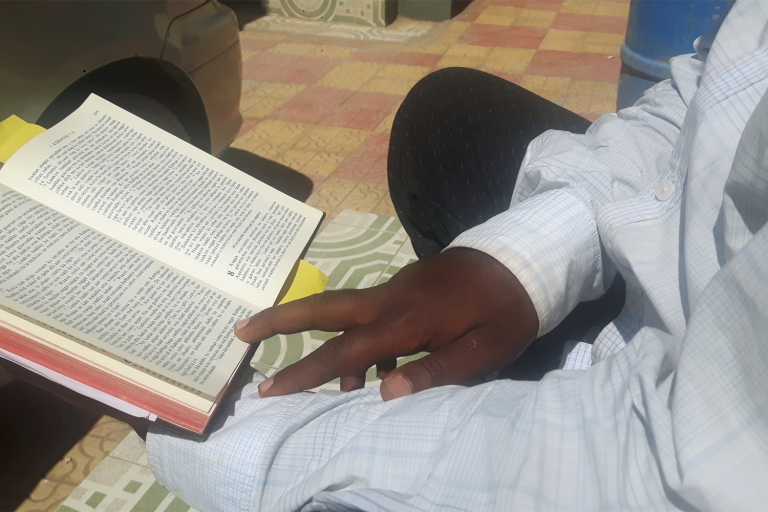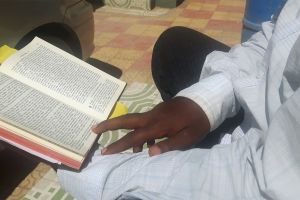 Sadly, his wife couldn't endure the violent resistance any longer, and she returned to her parents' home. Since then, Farah has also been completely abandoned by the community, leaving him without a livelihood.
During his darkest hour, Open Doors friends like you laboured in prayer for him and helped him start an income-generating venture.
"My flesh brothers persecuted me and left me, but my [brothers and sisters] in Christ helped me," says Farah. "In my suffering I realised there are [brothers and sisters] who prayed for me, showed concern for me and helped me. This increased my faith.
"Thanks for all you do. It's your prayers that sustain me. I'll never in my life forget your support that continues even today. May God bless all the people who are serving persecuted believers [like] me!"
Farah and his fellow Christians facing persecution in the Horn of Africa still need our intercessory prayers and support. Please pray that God will reunite Farah with his wife. And thank you for helping strengthen your Somali brothers and sisters in Christ!
*Representative image used for security reasons.