Ivory Coast chief and villagers are transformed by the Gospel—thanks to you supporting brave believers like Koné*
Koné* is a wife and mother of seven children in the Ivory Coast. She grew up as a follower of African traditional religion—which involves praying to various spirits and ancestors. But the Lord had other plans for her.
After converting to Christianity, Koné endured regular insults, beatings and death threats from her husband because of her faith. He even turned their children against her.
But Koné endured and continued to joyfully and courageously share the Gospel with her neighbours. Through her faithful testimony, many in the village came to faith in Christ, including the village chief, Otto*.
A small church of about 30 members was established. They face a lot of pressure. But despite this, the mostly illiterate group is eager to serve the Lord. Your support enables Open Doors to be closely involved in assisting this brave group of Christians in their mission to share Christ.
Your support helped provide a church building plus an audio Bible, which was gratefully received by the many new Christians who are unable to read. Koné shares this audio version of God's Word with the group when the local missionary is unable to attend. Christians from five neighbouring villages also attend Open Doors' discipleship classes at the church.
Open Doors trained the village chief, Otto, to teach literacy classes; he's currently training 19 believers how to read and write. And through your generosity, they'll soon be given a grain crusher which will make things easier for them as they grow maize but have to travel far to get it milled.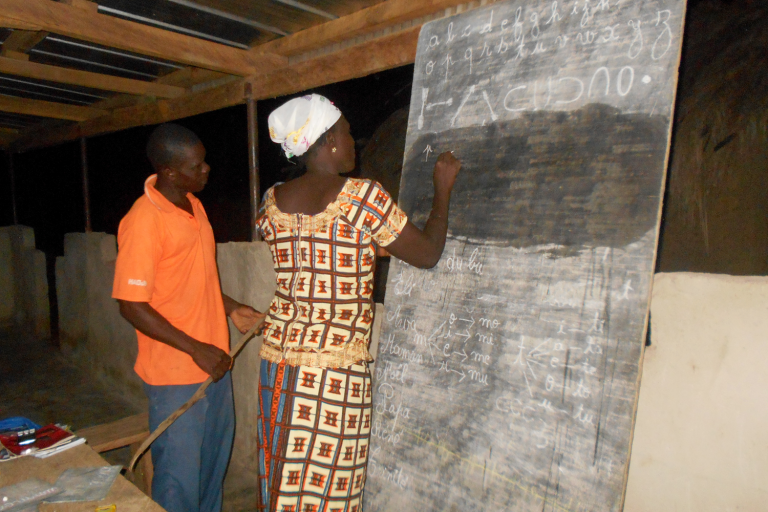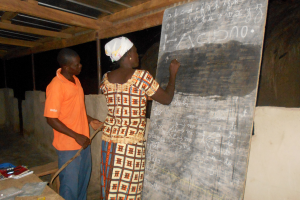 "I thank Open Doors for all of this work in our area," said Otto. "You have built this church and made these literacy classes possible. All the learners are very happy about the opportunity to learn to read and write. Soon we will also receive a crusher to help us earn a living."
Through all of this, Koné has seen some positive changes in her personal life too. Her husband has become more tolerant of her faith.
"Things have become more bearable now," said Koné. "Thank God for that! My strength is prayer. In everything I do for my husband, I pray and ask God to reveal His truth to him."
Thank the Lord for bringing this group of believers to faith in Him and for their eagerness to share the Gospel with those around them. May their testimony bring many others to faith in God, including Koné's husband and children!
*Representative names used for security reasons.