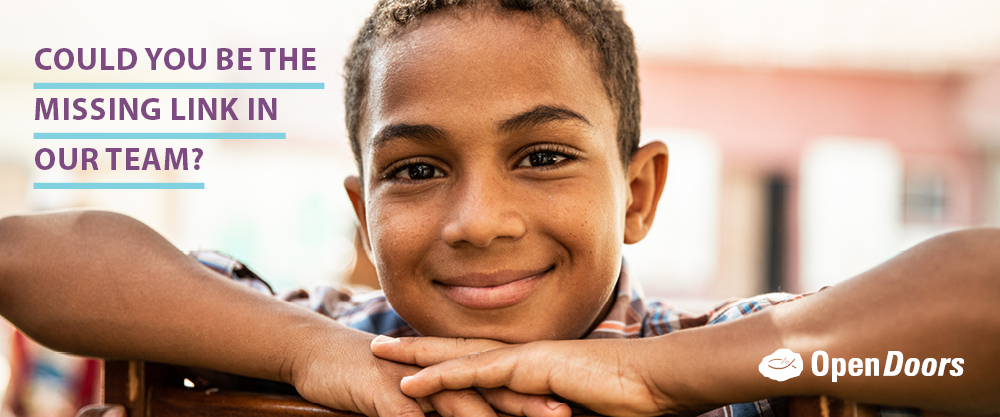 Working for Open Doors is so much more than just a job. When you join our team as an employee or volunteer, YOU have the opportunity to help strengthen the body of Christ… Even in the most dangerous places on the planet.
Use your skills. Develop your knowledge. Help the Church. Strengthen your faith.
The following position is currently available
Role Title: Information and Communications technology (ICTS) Team Lead
Time Commitment: A part-time position (4 days per week)
Location and travelling: This role will be based in Johannesburg Head Office on a hybrid basis.
Purpose of the Role:
The suitable candidate will be responsible for leading a small ICTS team in providing technical expertise and support in the areas of local and wide area networks, business systems including CRM and CMS, messaging and productivity applications, network and storage infrastructure, computer security, end user environments, computer hardware/software/printing solutions. The position requires an experienced and suitably qualified IT Generalist Team Leader, who is accountable, detail orientated, meticulous and knowledgeable.
Work Environment:
Open Doors Southern Africa (ODSA)'s Code of Conduct and policies set expectations for all our staff. Everyone at ODSA is responsible for workplace safety both in terms of their own behaviour and taking action to resolve safety issues they become aware of.
ODSA is committed to safeguarding children, the prevention of sexual exploitation, abuse and any kind of bullying or harassment. ODSA uses child-safe recruitment and screening practices and requires staff to complete due diligence checks Police Checks and to advise ODSA of any changes to their circumstances regarding Safeguarding related offences, during the term of their engagement.
The ICTS Team Lead always carry out their responsibilities with due regard to ODSA's Safeguarding Policies and Guidelines.
ODSA values diversity and each staff member is expected to demonstrate a commitment to gender equality.
Appointment process and how to apply:
Please apply for this position by submitting your CV and application form below. We also would like to receive references from your previous employer(s) and local church. Please ensure that your application reach us at  [email protected] no later than 31 October 2022.
Further information can be obtained from the abovementioned email address.