Help believers find temporary refuge from persecution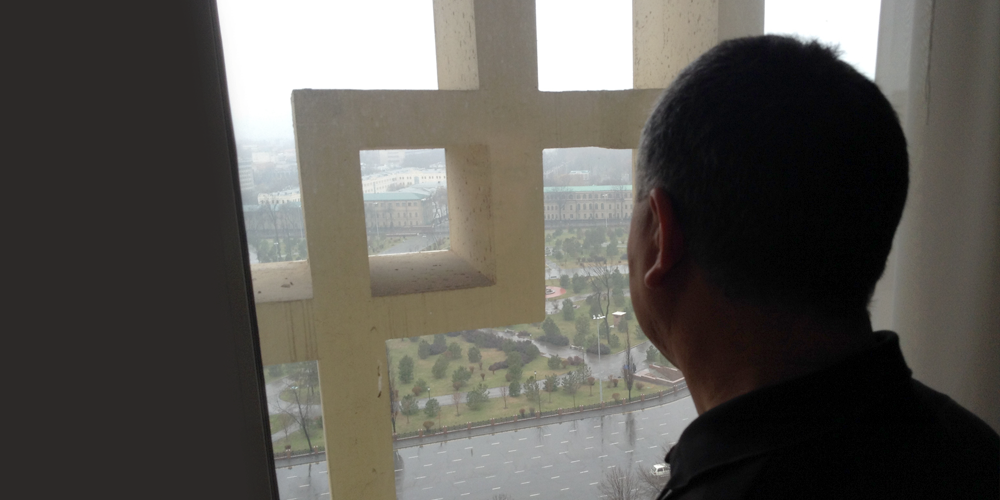 Pastor Akhmet and his family faced relentless persecution after they received Christ. And they're not alone. Countless Christians living in dangerous parts of the world need protection when they're targeted for their faith.
Akhmet endured repeated beatings from Muslims, and his family was thrown out of his parents' house. Even Akhmet's brother tried to destroy their new house by hitting it with his truck.
Then the persecution intensified.
A local Muslim leader called for the cleansing of Christians in their region. Akhmet was tipped off by a friend at the police station that he was about to be arrested. So Akhmet and his family fled in a hurry, leaving everything behind. He remembers:
"The only thought in my mind was: 'I NEED TO PROTECT MY FAMILY AND HIDE THEM SOMEWHERE.' We contacted Open Doors, and they said we could come to a safe house immediately."
When he faced the greatest threat of his life, friends like you helped protect and renew Akhmet and his family. He said from the safe house:
"Even though we've been chased away from our home and I may still be arrested, we've encountered peace here. We really feel safe, as if the hatred of our relatives and the harassment from the police are thousands of miles away."
Akhmet and his family returned to their community once the threat had passed and they'd recovered. Today, Akhmet is still teaching in his churches, evangelising, and distributing Bibles and literature because of friends like you.
Now you can help other brave believers like Akhmet who urgently need safe-house protection.
Your gift below will provide this secret, lifesaving ministry – including the provision of food, clothing, medical assistance, trauma care, microloans and spiritual support – to get threatened believers back on their feet.
Thank you for your gift to advance God's Kingdom where faith costs the most!