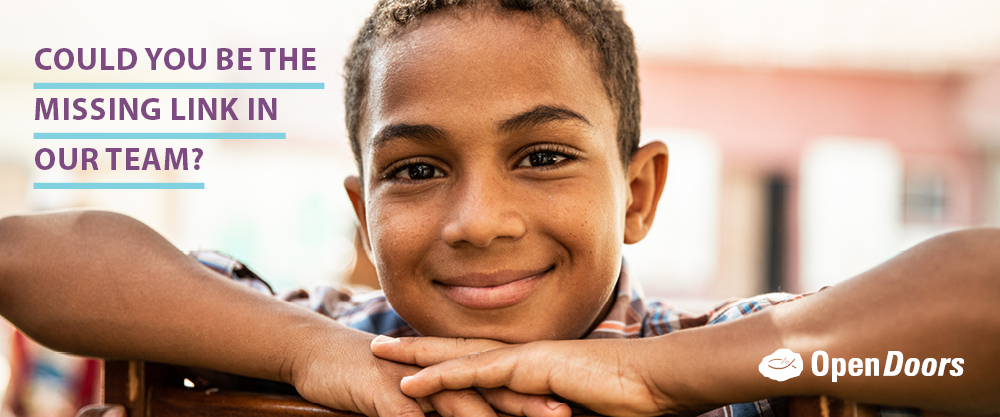 Head of Programme Support
The following position is currently available
Role Title: Head of Programme Support
Work Environment: This role will be based in South Africa, preferably Johannesburg. All applicants should be able to travel to countries across the region without any restrictions, for up to 40 days per year, as required by the needs of the role.
Location: Open Doors Field Operations consists of full and part time staff in South, East and West Africa, as well as the Netherlands. The staff engage in activities to support the persecuted Church in Sub Sahara Africa (SSA). Through our activities we aim to strengthen the local capacity of the Persecuted Church and work with the local Church as our partner.
Purpose of the Role: The purpose of this position is to manage, oversee and coordinate operational and strategic program support services to ensure program alignment with regional and global strategic priorities, quality, impact, and reporting together with compliance with global standards, protocols, and guidelines.
Time Commitment: A full-time position (40 hours per week)
Key Responsibilities
Ensuring field ministry impact and progress monitoring for the region in alignment with global standards and requirements:
Responsible for ensuring high quality of program designs that support regional and global strategic priorities.
Oversee collection, reporting and interpretation of complex data and related information, including statistical values and provides advice and consultation regarding implications to leadership and other stakeholders. Ensure quality field impact reporting (PI).
Support capacity building for program design and reporting for all subregions working in collaboration with SPMM functional lead.
Support Subject Matter Experts/Coordinators in their role to bring quality improvements at various levels in our programs.
Support Research team to provide quality data that feeds ODI processes (WWL) as well as regional and country strategy processes.
Work with Global Operations Manager, develop and implement a dashboard to capture and report on strategy, programs, finance, and other critical data sets for the region harnessing relevant data from all subregions.
Work with ODI and local staff to develop standards for program interventions based on best practices and ministry standards;
Ensure quality of programs at regional level based on internal learning, contextualized best practices, and internationally agreed standards.
Support Regional Strategy Implementation and Review:
Coordinate region wide strategic planning and program policy/procedure development.
Coordinate operationalizing regional strategy in collaboration with Sub-regional Directors, by developing regional operating models.
Ensure that regional leadership has relevant and sufficient data for decision making at strategic level.
Coordinate regular strategy review processes.
Key Skills and Experiences
Bachelor's degree in operations management, business administration, or related field (MBA or similar);
10 years of senior management experience, with extensive experience in finance, risk and compliance management.
Excellent ability to delegate responsibilities and empower people while maintaining organizational control.
Excellent communication and interpersonal skills.
Problem-solving and decision-making aptitude.
Able to manage multiple activities and identify priorities, meet deadlines and solve problems with shifting and competing values in a complex environment.
Cross-cultural communication and interpersonal skills.
Fluency in English (speaking and writing).
Fluency in English (speaking and writing); Spanish, Portuguese or French a plus.
Key Qualities
Committed Christian with a calling to serve the Persecuted Church.
Servant leadership character and leadership style.
Ability to lead and influence staff to achieve personal and organizational goals.
People orientated with understanding of the dynamics of change management in a complex international organisation.
How to apply?
Please apply for this position by submitting your CV and one A4 page that briefly outlines what you bring to this role and how God has prepared you. We also would like to receive references from your previous employer(s) and local church. Please ensure that your application reach us at [email protected] no later than 20 May 2022.
Further information can be obtained from the abovementioned email address.