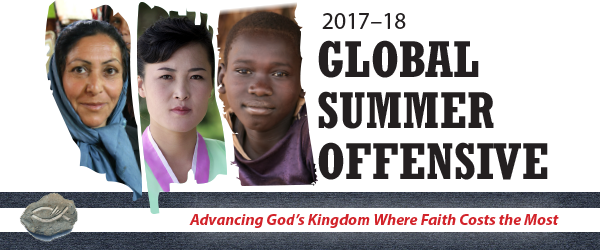 Your gifts and prayers make a global impact
Thank you for being a part of the 2017–2018 Global Summer Offensive! Your gifts brought us close to reaching the goal of R10 723 265, so now more persecuted believers around the world will receive the care and support they urgently need.
In Asia, Africa, the Middle East and around the world, our brothers and sisters will not forget your love and willingness to strengthen them, and pray for them, in their time of need.
Please also remember to pray during Ramadan – the Muslim month of prayer and fasting – from 15 May to 14 June. Pray for Christians who are living in Muslim areas, and also for Muslims to come to know Jesus.
Thank you for your support and prayers for the persecuted Church. Together, we're advancing God's Kingdom where faith costs the most!