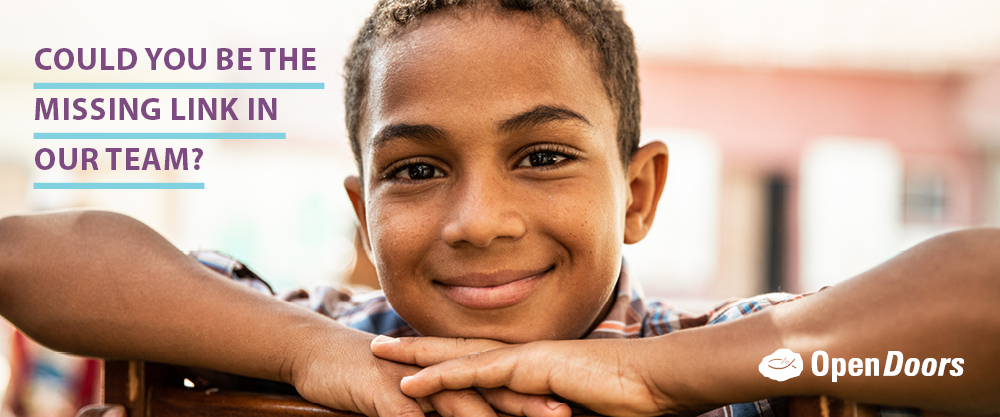 Financial Data Management Support Specialist
The following position is currently available
Role Title: Financial Data Management Support Specialist
Location: This role can be based in Johannesburg Head Office or one of the sub regional offices in operational countries in Africa. All applicants should be able to travel to countries across the region without any restrictions, as required by the needs of the role. Open Doors Field Operations consists of full and part time staff in South, East and West Africa, as well as the Netherlands. The staff engage in activities to support the persecuted Church in Sub Sahara Africa (SSA). Through our activities we aim to strengthen the local capacity of the Persecuted Church and work with the local Church as our partner.
Purpose of the Role: To ensure that excellent service is provided to all users of our ERP, namely Financial Information Management System (FIMS) in the Region, to support the regional head-office in the Budget and planning process, as well as be a source of reliable financial data that can be extracted from FIMS. Data should be effectively captured, analyzed, and presented (e.g through dashboards) for decision making and reporting by staff at different levels in the organization using the appropriate systems and applications. This includes data on financials, progress monitoring (activities) as well as financial, and other relevant indicators for result measuring.
Time Commitment: A full-time position (40 hours per week)
Key Responsibilities
FIMS support to Field ensuring successful set up, roll out, implementation and training of FIMS to all field users
FIMS Functionality ensuring successful use of financial reporting software (FIMS) so management has relevant data for decision making;
FIMS Monitoring and Change management, Monitoring, incidents, contingency and performance of system;
FIMS Financial data maintenance setting up and maintaining processes where with relevant data for decision making will be accessible for line management;
Team Coordination and other Ad-hoc Teams, Other projects, initiatives, and assignments as and when required by the finance team and International FDM Manager
Key Qualities and skills
Bachelor's degree in relevant field, with Database skill, Data analytics and Back-end
Development and Front-end Skills (WordPress/ASP/.NET/HTML/XML)
Experience in using MS SQL/MS Data verse/MS Access/DBFlex and API integration
Proficient in Microsoft products, but have Advanced Microsoft Excel and PowerBi skill for report writing  and dashboard development
Proficient in the Agile project methodology
Good planning and organizing skills
Ability to facilitate training, taking along local staff on a learning journey to implement change
Structured, organized and effective in delivering work on time
Cross culturally sensitive and able to build relationships in different cultures
Fluency in English; speaking and writing
Strong knowledge in processing and use of data for decision making
Good networking and relationship building skills
How to apply?
Please apply for this position by submitting your CV and one A4 page that briefly outlines what you bring to this role and how God has prepared you. We also would like to receive references from your previous employer(s) and local church. Please ensure that your application reach us at [email protected] no later than 8 February 2022.
Further information can be obtained from the abovementioned email address.