You're bringing hope to the most vulnerable victims of persecution
Christian children are especially vulnerable in the countries where persecution is prevalent. Their faith can come under attack in so many ways – from seeing loved ones arrested or even killed, to being bullied at school.
Meet 15-year-old Marian (top left)…
Last December, she lost her father to a bomb attack against Christians in Egypt. She had accompanied her father to the church where he worked as a guard. "We had breakfast together, and we were joking with each other," Marian recalled with a sad smile.
After the first service, her father sent her home to bring him some tea. "I had started the water cooker when I heard a big explosion. I thought of my father immediately. There was white smoke everywhere. … I was in shock, but I managed to run outside and started asking everyone if they'd seen my father."
Kneeling where she found her father, Marian recalled, "I put his head on my lap. He gave me the keys [of the church] and asked me to take care of my younger brother and sister. Then he closed his eyes and smiled peacefully, his face shining. Then he went to heaven."
And just like that, Marian said goodbye to her father only a few days before her 15th birthday.
Many children like Marian have also lost their parents in ensuing attacks against Christians in Egypt – with more violence expected. Children and adults alike live in fear, not knowing if they'll be the next to lose a loved one.
But with your help, and through local partners, Open Doors is bringing hope to these children as they not only battle with the loss of loved ones, but also face discrimination and bullying at school for their faith.
Christian children often have to endure being sent to the back of the classroom by Muslim teachers who ignore them and would rather focus on teaching the Muslim children. This gives them very little opportunity to develop academically.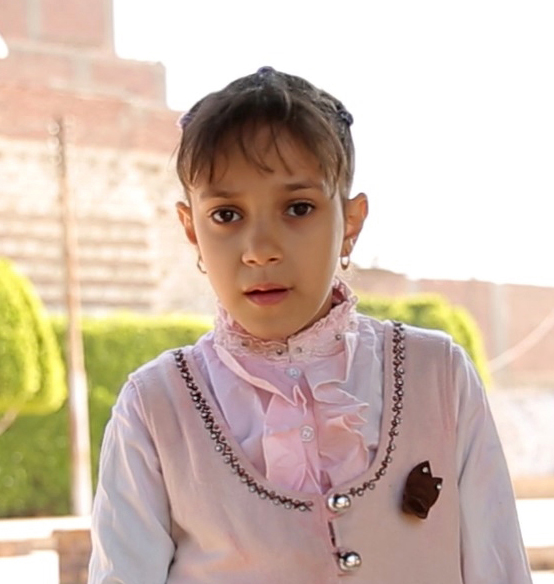 But through your support of a literacy programme, for example, Christian children can attend extra classes where they receive training in the Bible, reading and writing. One of the teachers described the situation of the children, "Most of my pupils couldn't read or write. … So when we started the classes, we could make a big difference in these children's lives."
Muhriya (pictured left), one of the participants in the literacy programme, shared, "When I was in the third class, I made a lot of mistakes at dictation, and I couldn't read or write properly. But now I can! And I can read English. The teacher really taught me a lot of things."
This programme is made possible thanks to the support of friends like you. In the midst of persecution, your gifts and prayers are creating an environment where these children can learn and grow surrounded by loving and encouraging teachers – a big contrast to what they find in their schools.
Thank you for your partnership to bring hope to these most vulnerable victims of persecution!