Your prayers save lives
"If we want to leave an indelible mark on the world, there is no more powerful way to do it than by joining in God's purposes through prayer. Our prayers can go where we cannot. … There are no borders, no prison walls, no doors that are closed when we pray." – Brother Andrew, Prayer: The Real Battle
On 2 April 2015, Al-Shabaab militants attacked Garissa University in Kenya, near the Somali border, and killed 147 students – most of them Christians. On that day, Margaret* was tired and decided to take a bath instead of running off to the daily prayer meeting like she usually did.
She was still in her dorm when she thought she heard a gunshot. When she heard another gunshot, she realised something was wrong. In the ensuing chaos, Margaret, along with her five roommates, hid under the beds in their room, as the attackers started going door-to-door.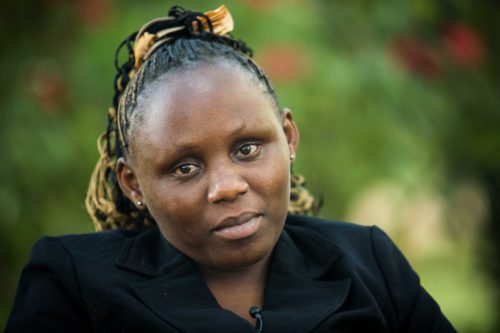 Margaret was unable to pray. All she could utter was, "Under Your cover, Lord!"
Miraculously, the attackers never got to their room. And after almost 14 hours of shooting, Margaret and her roommates emerged from hiding. They were confronted with scenes so horrible that the thought of them shock her to this day.
Margaret felt as though she were completely losing her mind in the aftermath. But in the midst of the shock and trauma, the Lord placed her on a road to restoration, in which the prayers of other Christians played a major role. Margaret was unable to pray for quite some time after the attack. And she believes it was during this time that the prayers of fellow Christians enabled her to survive the trauma of this ordeal.
She shares…
"Those who prayed for us, I really thank God for you. Really, God has worked! We have seen the fruits of it, for we survived. The terror was horrible; but God, through your prayers, has saved us. Wereally thank God for you. In prayer many things happen, marvellous, wonderful things; we can save lives through prayer."
That's why we're so grateful for your prayers, love and support for persecuted believers like Margaret. Because when you're on your knees before God, you help them stand strong in the midst of persecution. As Margaret says…
"The prayers you pray for others are not in vain. Continue praying. Let it be your theme. Each and every day remember: you are fellow workers through your prayers!"
So for Margaret and countless others living where faith costs the most, please join us during our International Days of Prayer from 5 to 12 November, as we go before our great God on their behalf!