Dear Friend of the persecuted Church,
As we come to the end of another year and prepare for Christmas, we're surrounded with messages of peace, love and joy – in the tune of a Christmas carol, shop signs, and the smiles of little ones. And we can't help but get excited!
But as we look forward to this festive season, I also remember our persecuted brothers and sisters, and the challenges they've faced this year.
When I read the story of Hannah in this month's Frontline Faith, my heart ached because of the tragedies our brothers and sisters have to endure. And I cried out to the Lord Psalm 94:3, "How long, LORD, will the wicked, how long will the wicked be jubilant?"
And I sometimes wonder if they'll ever experience peace, love and joy. Then I'm reminded of John 16:20, "Very truly I tell you, you will weep and mourn while the world rejoices. You will grieve, but your grief will turn to joy."
As I meditate on this verse, I realise that despite everything our brothers and sisters endure for the cross, they're able to experience the peace, love and joy of our Father during this holiday season.
You have a major role to play in that… and I'm truly grateful for your steadfast partnership.
May the Lord bless you and yours during this festive season, and may you experience His PEACE, LOVE and JOY this Christmas!
May God richly bless you!
Together in His service,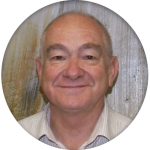 Jan Gouws
Executive Director
Open Doors Southern Africa
P.S.  Be on the lookout in January for the online release of Open Doors' 2018 World Watch List.