Dear Friend of the persecuted Church,
My father heart cries out when I see children afflicted by persecution.
I read stories like Marian's, and my heart breaks as I comprehend how dark the world is.
But Jesus calls you and me to be light in Matthew 5:14. He says, "You are the light of the world."
Our role as believers is to shine in this dark world with a brightness that can only come from Jesus Christ – who is the source of Light. As we do, we push back the darkness. And through your support to strengthen the persecuted Church, you help ensure their light continues to shine in some of the darkest places in the world.
With our light shining together, the stronger the light is and the farther the darkness can be pushed back. That is why I'm so humbled by you, your prayers and your support.
You are strengthening the persecuted Church and helping them drive back the darkness of persecution, hopelessness and fear.
So thank you for your partnership – and for prayerfully considering how your Gift of Hope today can help our brothers and sisters push back the darkness, as the enemy intensifies his attack against the body of Christ on the front lines of the faith.
May God richly bless you!
Together in His service,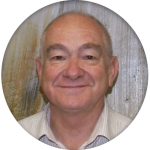 Jan Gouws
Executive Director
Open Doors Southern Africa