Million Stairs Challenge
2nd July 2021

-

4th July 2021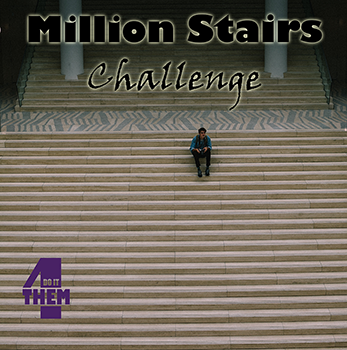 Rules:
Challenge must be done on at least 10 stairs.
You must walk/run the stairs up & down.
You are allowed to take breaks but can not stop the clock… YOU HAVE 1 HOUR ONLY!
You are not allowed to skip steps… up or down.
Get an easy system to count your stairs (example: drop a button/stone/elastic band in a bucket every time you pass the start).
Whatsapp/sms your results to 084 553 2335 and it will be added to the total… aiming for a total of 1 million stairs.
How to enter:
Entry fee is R50 per Challenger – all for Bibles
EFT/Bank deposit:
Open Doors
ABSA (632005)
Account number: 917 217 4758
Ref: Your cell number
Any questions?
Contact Thys on 084 553 5335 / [email protected]