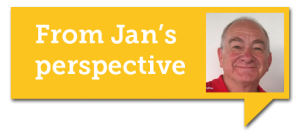 Dear Friend of the persecuted Church,
If you look at the stained-glass wall in our church when it's dark outside, it's hard to see what the artist was trying to portray. But in the morning, when the sun shines through it, you'll see the same fragmented glass come alive. And the artist's vision is revealed in full colour.
In the same way, our persecuted family's testimonies reveal things about God that we may not see otherwise. They reveal new facets of His power and His love.
Reading about the struggles these brave believers endure can sometimes be baffling and leave us wondering what God is doing. But that's because the eyes of our experience don't generate enough light to show us God's vision.
A colleague of mine once said,
"The persecuted Church is like a sun that reveals what's already in the Scriptures – truths that we may have missed. They illumine the central features of our faith that are found in the Bible but are so often 'hidden in plain sight.'"
The persecuted Church can teach us things about God, the Bible and our faith that will challenge and encourage us.
In our turn, we can encourage and strengthen them through our gifts and prayers. As you reach out to help, you remind them that we're all one body and they're not alone – and that means the world to them.
Thank you for helping your brothers and sisters see Christ's love shining through you!
Together in His service,

Jan Gouws
Executive Director
Open Doors Southern Africa