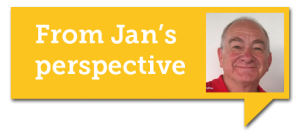 Dear Friend of the persecuted Church,
As you'll read in this edition of Frontline Faith, persecution increased dramatically during the last year.
The 2018 Open Doors World Watch List (WWL) shows that more than 215 million Christians in the Top 50 WWL countries experience high levels of persecution for their faith.
When I look at this year's WWL and think of how the needs of our persecuted brothers and sisters continue to increase, I'm reminded of 2 Corinthians 8:10-12 (NIV), where Paul speaks about the willingness to assist…
"Last year you were the first not only to give but also to have the desire to do so. Now finish the work, so that your eager willingness to do it may be matched by your completion of it, according to your means. For if the willingness is there, the gift is acceptable according to what one has, not according to what one does not have."
I'm humbled by your eager willingness to stand alongside our persecuted family, as they continue to face all kinds of atrocities for the sake of Christ. And I pray you'll continue to strengthen them through your gifts and prayers.
Thank you for being willing instruments in God's hands – all for His glory. Your prayers and support help our brothers and sisters to stand firm amid persecution!
Together in His service,

Jan Gouws
Executive Director
Open Doors Southern Africa