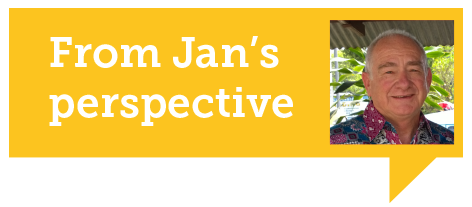 Dear Friend of the persecuted Church,
You'll read in John 6:35 that Jesus declared, "I am the bread of life. Whoever comes to me will never go hungry…." (NIV).
Throughout history, bread has been known as the staff of life. To make bread, you need to follow a process. Each step plays an essential role so we can be nourished.
As Christians we have our own "staff of life": Jesus, who is the Bread of Life and who is essential to our spiritual diet.
You're playing an important part in the process of spreading the Gospel and sharing the Bread of Life. Together, we're planting seeds of truth, watering them with prayer and discipleship, and helping our brothers and sisters in need to reap the benefits.
This reminds me of a persecuted pastor I once met. Despite the oppression that he and his church experienced, they kept going. When asked how this was possible, he said there were Christians worldwide praying for them. And those Christians supported them financially and enabled him to attend our Standing Strong Through the Storm training. Christians like you.
Your support is a help in emboldening this church and strengthening many other persecuted churches like it.
Please know how truly thankful our embattled brothers and sisters are for your prayers and gifts.
You're making a difference in many lives!
Together in His service,

Jan Gouws
Executive Director
Open Doors Southern Africa