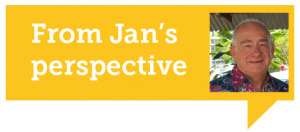 Dear Friend of the persecuted Church,
I know you'll love reading about Marie's generosity, because it reflects what's in your heart as well!
It also reminded me of Abraham's generosity in Genesis 18. When the three men came to his tent, he prepared a feast for them with a tender calf, milk, and bread made from 16 kilograms of flour. All this for just three people!
If you could travel with me in the Middle East, Africa and Asia, this is the type of generosity you'd experience from our Christian family. They want to share with you the little they have or have just received. What they receive from you, their brothers and sisters in Christ, they see as coming from the Lord – so they love sharing it from a heart of thankfulness.
Sadly, as persecution around the world continues to increase, their needs also increase. As our Global Summer Offensive draws to a close, I urge you to join with us and extend your generosity to them in helping us reach our R10 723 265 goal by 28 February. Please assist us so that together we can "prepare a feast" for them.
Thank you for your prayers and for sharing what you have with our persecuted family! You're helping so many like Marie who said, "Thank you! What we have just received, it is God who has given it. I thank God for this gift, and may God bless you. Please do not relent in intervening for others."
God bless you!
Together in His service,

Jan Gouws
Executive Director
Open Doors Southern Africa