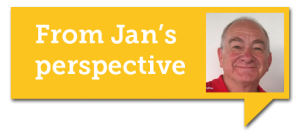 Dear Friend of the persecuted Church,
When you read the testimonies of persecuted Christians, I hope you're as touched by their joy as I am.
How do they endure hunger, attacks and sometimes torture on a daily basis? How are they able to rejoice amid such difficulties?
You can find the answer in Romans 5:1-5 (NIV)…
"Therefore, since we have been justified by faith, we have peace with God through our Lord Jesus Christ. Through him we have also obtained access by faith into this grace in which we stand, and we rejoice in hope of the glory of God. Not only that, but we rejoice in our sufferings, knowing that suffering produces endurance, and endurance produces character, and character produces hope, and hope does not put us to shame, because God's love has been poured into our hearts through the Holy Spirit who has been given to us." (emphasis added)
These faithful, dedicated Christians completely depend on God the Father, Son and Holy Spirit. It's that Christ-exalting character that produces hope. Hope that one day Christ will certainly put an end to all their suffering.
When I think about this, I realise the vital role we as Christians in the "free world" play in their lives…
Your prayers and support help our brothers and sisters in places like North Korea to endure another day under cruel dictatorship, and in the Philippines to rebuild their lives after being attacked by terrorists.
Thank you for standing in the gap for them through your prayers and support! In this way, you are part of building their endurance, their character and their hope!
Together in His service,

Jan Gouws
Executive Director
Open Doors Southern Africa