Let God use you today to help save His people in Nigeria.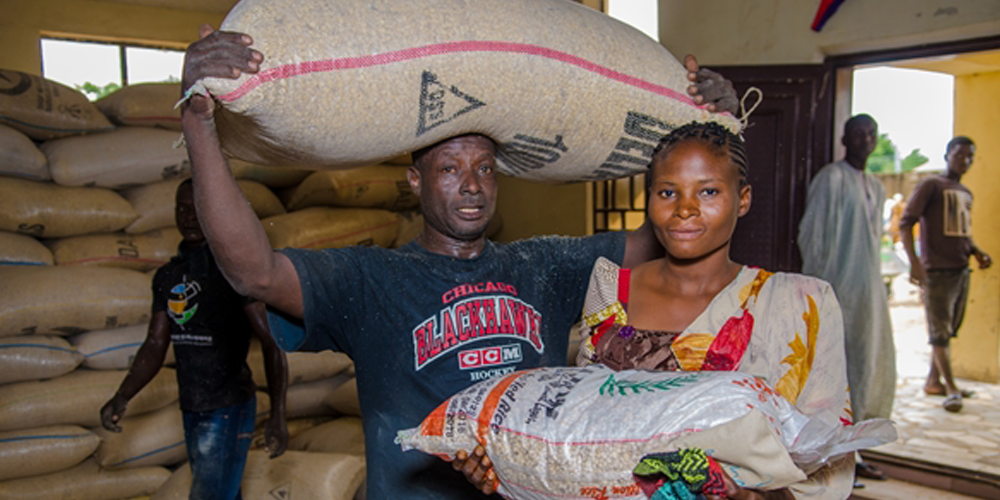 More than 75 000 displaced Christians in northeastern Nigeria are now suffering violence from Boko Haram and life-threatening discrimination from Muslim authorities.
Rhoda was forced to flee after Boko Haram terrorists attacked her village, set fire to her family's home and killed her father. Her family faced starvation due to the loss of their farmland, the famine and the cruel discrimination that's withheld food aid from many Christians, even in refugee camps.
Hope came when Open Doors friends like you provided an emergency food pack with two months' worth of maize and beans to her family. She says to friends like you,
"You are indeed angels sent by God to wipe my tears away. I hated Muslims and swore never to help them because they always deny us any support. But this support I received through Open Doors is unconditional, and it's helped me alter my previous hatred. I have found a new perspective! Thank you!"
Please give generously today to help bring urgently needed emergency food packs to help more Christians like Rhoda survive this crisis and advance God's Kingdom where faith costs the most. Thank you!
***If this project is fully funded, extra funds will be allocated where needed most.