| | | |
| --- | --- | --- |
| Country rank | | 41 |
| Last year's rank | | 42 |
| Region | | Middle East |
| Population | | 85 562 000 |
| Christians | | 171 000 |
| Main Religion | | Islam |
Religious nationalism is very strong in Turkey and is putting Christians under increasing pressure.
Nationalism and Islam are intrinsically linked and anyone who is not a Muslim, particularly someone who openly lives out a different faith, is seen to be a disloyal Turk. Christians are therefore not regarded as full members of Turkish society. They have limited access to state employment and experience discrimination in private employment, especially where employers have ties to the government.
In recent years, the government has banned foreign Christians with Turkish spouses and children from settling in the country as residents.
Although conversion from Islam to Christianity is not legally forbidden, converts are put under pressure by their families and communities to return to Islam. If their faith is discovered, they may be threatened with divorce and the loss of inheritance rights. Converts from Islam can legally change their religious affiliation on ID cards to Christianity, but it is a stressful process and they may face discrimination at the hands of individual government officials.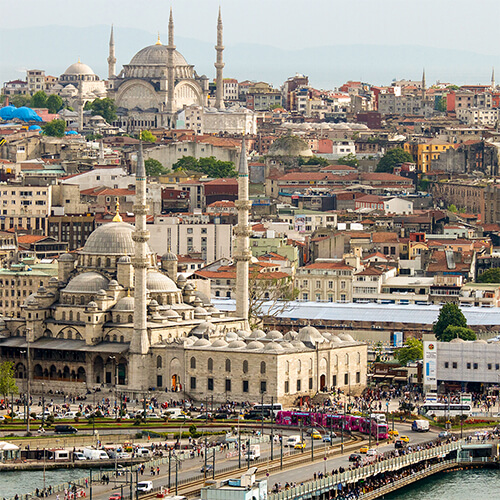 Meet "Hans-Jurgen Louven"
"The only reason I can think of for [forcing me to leave] is that we are people of faith, and at times we have shared our faith with the local people."

Hans-Jurgen Louven, who was forced to leave Turkey.
How does Open Doors support our family in Turkey?
Open Doors raises worldwide prayer support for persecuted believers in Turkey.
Sign up for our weekly World Watch List prayer update