| | | |
| --- | --- | --- |
| Country rank | | 49 |
| Last year's rank | | 48 |
| Region | | Arabian Peninsula |
| Population | | 4 361 000 |
| Christians | | 520 000 (11.9%) |
| Main Religion | | Islam |
In Kuwait, conversion from Islam to another faith is not officially recognised and is likely to lead to legal problems in personal status and property matters. Converts to Christianity from Islam face discrimination and harassment from their family and community, intimidation from Islamist groups, and even police monitoring.
Expatriate Muslims who convert to Christianity experience the same levels of pressure as they would face in their home countries, as they often live within their own national or ethnic communities.
Because of the potentially severe consequences, it is almost impossible for converts to reveal their new faith, which is why there are hardly any reports of Christians being killed or harmed for their faith.
Although expatriate Christians are relatively free to worship, finding a place to meet is often difficult. Christians must be very careful when sharing their faith, since proselytising is illegal, and they could be expelled from the country.
What changed this year? Little has changed for Christians in Kuwait, despite the country dropping a place on the World Watch List. Converts from Islam continue to face severe opposition from both their families and communities – and, if anything, this hostility has only increased over the past year.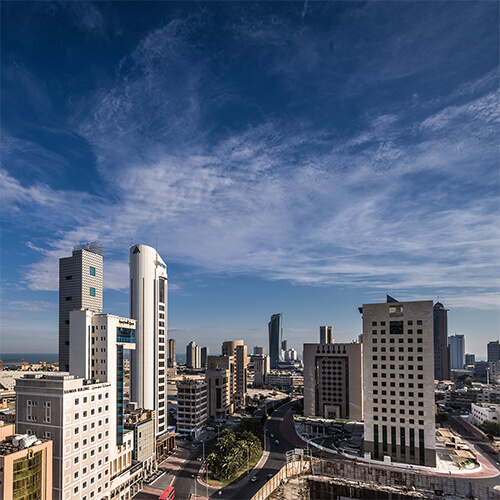 Meet an Arabian Peninsula Christian
"The Word of God is eaten here. People are so hungry for the Word that it just finds its way to them."
Christian worker in the Arabian Peninsula (February 2017).
What does Open Doors do to help Christians on the Arabian Peninsula?
Open Doors supports the Body of Christ around the Arabian Peninsula through prayer, the distribution of biblical resources and the training of believers and pastors. To protect the people involved, we do not make detailed information on these programmes public.
SIGN UP for our weekly World Watch List prayer update