| | | |
| --- | --- | --- |
| Region | | Middle East |
| Population | | 4 303 000 |
| Christian Population | | 513 000 (11.9%) |
| Main Religion | | Islam |
| 2021 Ranking | | 48 |
| 2020 Ranking | | 43 |
In Kuwait, expatriate Christians are relatively free to worship informally. However, the existing places registered for worship are very small for the number of people gathering, and this can lead to tension between different Christian groups. In addition, it is extremely difficult to obtain a property for gathering for worship.
Local converts from Islam face the most extreme persecution, as they face pressure from both family members and the local community to recant their Christian faith. These believers risk discrimination, harassment, monitoring of their activities by the police, and even intimidation by vigilante groups. Moreover, conversion from Islam to another faith is not officially recognized and is likely to lead to legal problems in personal status and property matters.
Expatriate Muslims converting to Christianity experience similar pressures as in their home countries, as they are often living within their own national or ethnic communities. Despite this, there are rarely reports of Christians being killed, imprisoned or harmed for their faith.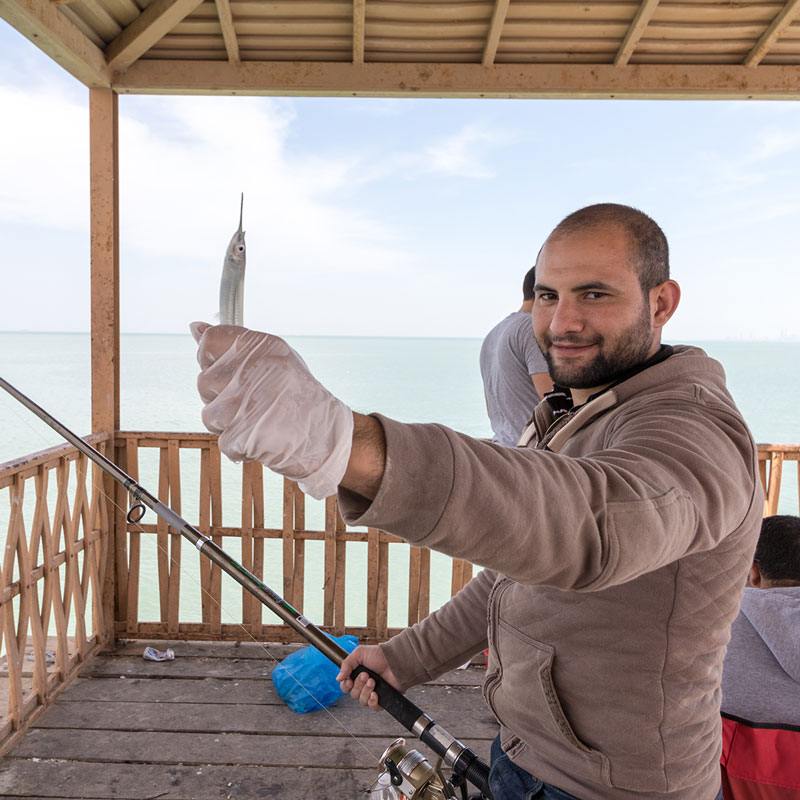 Meet Judah*
"The Word of God is eaten here. People are so hungry for the Word that it just finds its way to them."
*Name changed for security reasons
Pray for Kuwait
Pray for the many expatriate Christians who work and live in Kuwait. Ask God to give these believers fellowship, vocations and renewed hope.
Pray for the government of Kuwait to provide more freedom for Christians—especially Christians from a Muslim background—to meet, pray and share their faith freely.
Kuwaiti Christians who come from a Muslim background are sometimes detained and interrogated by the authorities. They can face severe threats if they continue to practice their faith and meet with other believers. Ask God to give them boldness and perseverance to stand strong in Christ.
What does Open Doors do to help Christians in Kuwait?
Open Doors is raising prayer support for persecuted believers in Kuwait.
SIGN UP for our weekly World Watch List prayer update