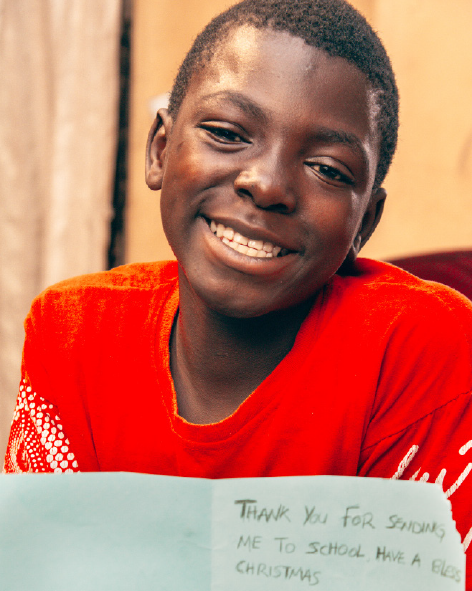 Sele from Nigeria was two years old when his dad was killed in 2011 for being a Christian.
For some children in Sele's village, the field surrounding their house is as far as their future will go, simply because there's no extra money for school. But thanks to your support, Sele can go to a school where he can study and dream of making an impact on people's lives.
"One day, when I grow up, I want to be a doctor… I want to save lives and help people," he shares.
"I want to say thank you to the brothers and sisters who are helping me to pay my school fees. May God bless them."
Your prayers and support are changing Sele's future for the better. You can continue to impact Sele's life by writing a letter to encourage him in his faith and studies.
Writing campaign ends 31 Oct. 2022