2018 World Watch List reveals new persecution trends
The latest Open Doors World Watch List confirms the Church is becoming less and less welcome on the global scene, as hostilities against Christians increase and become more widespread.
North Korea, Afghanistan and Somalia once again top the 2018 World Watch List (WWL), with Afghanistan ranking #2 – just one point behind North Korea – and Somalia ranking #3.
Two trends currently threaten the freedom of religion of Christians: the Islamist revolutionary movement, and religious and ideological nationalism.
Christians face increasing persecution in Muslim-majority countries in East, West and North Africa, with the global rise and spread of the Islamist movement.
Libya enters the Top 10 at #7, as the persistent state of anarchy creates an environment of impunity in which Islamic militants and organised criminal groups, engaged in human trafficking, can attack Christians without fear of being punished. And Egypt moves up to #17 as Islamic State (IS) seeks to rid the country of all Christians.
In almost all Asian countries there's an increase in Islamic militancy, as IS looks for greener pastures after losing ground in the Middle East. IS has a high chance of gaining ground in Asia because the seeds of home-grown terrorism have been there for decades.
Nationalist Hinduism and Buddhism continue to gain more ground in Asia. In India, 2017 was a record year in terms of persecution incidents, with over 600 reported cases.
In Asia, there is also ideological nationalism, which is frequently linked with Communism, as religion is still seen by the authorities as something to be eradicated in China, Vietnam and Laos.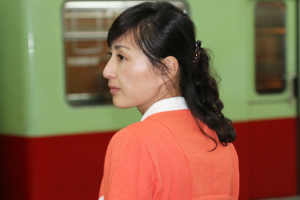 Although conditions have worsened for believers in many areas, there are also reports of how God is at work. Thousands of imprisoned Christians are bravely serving as Christ's ambassadors in prison. And the secret Church is growing in places like North Korea, India and many Muslim and Buddhist countries.
Friends like you are a pillar of strength to persecuted Christians, through your gifts and prayers. As an underground North Korean Christian said…
"We're able to walk in faith even though there are many difficulties… We always remember your love and concern for us. We are doing well thanks to your prayers."
Our persecuted brothers and sisters are truly thankful for your love and care for them. Thank you for your partnership in strengthening Christians who are battling on the front lines of our faith!